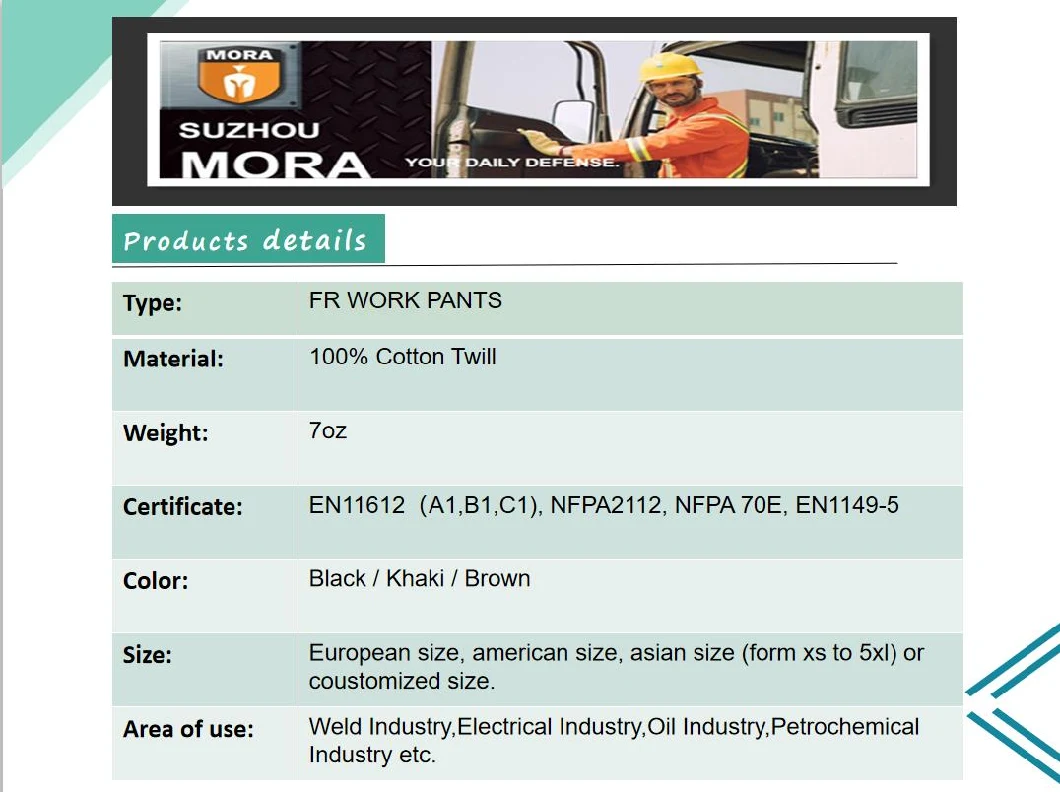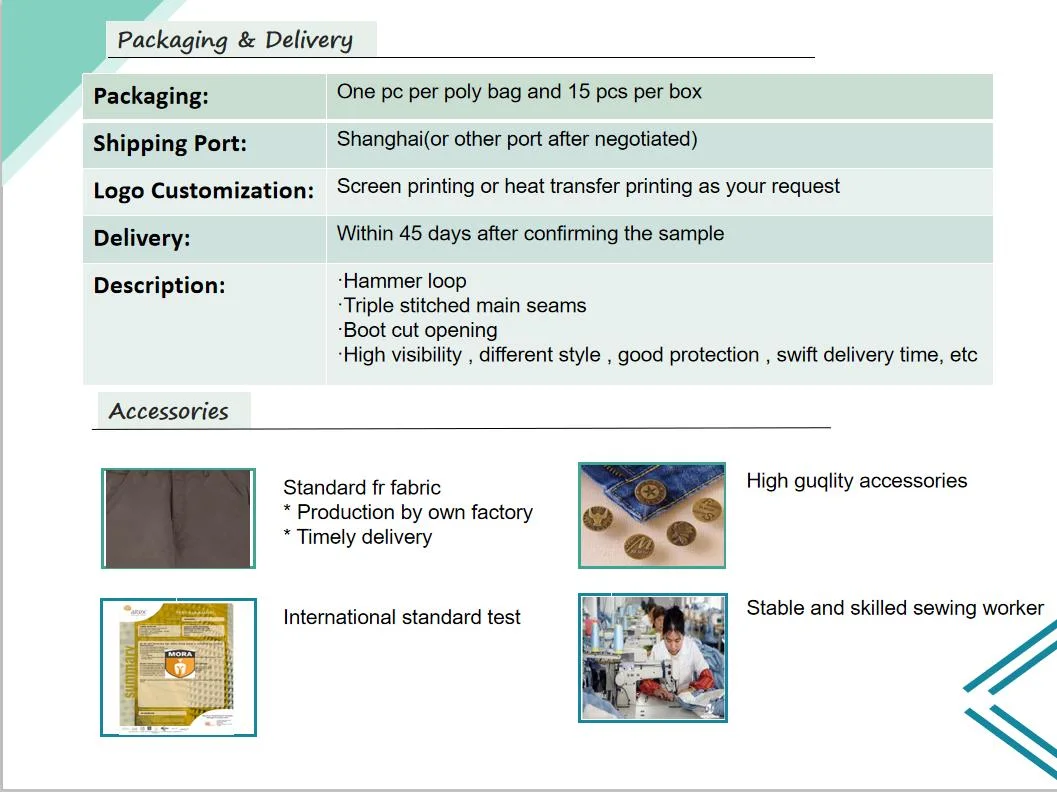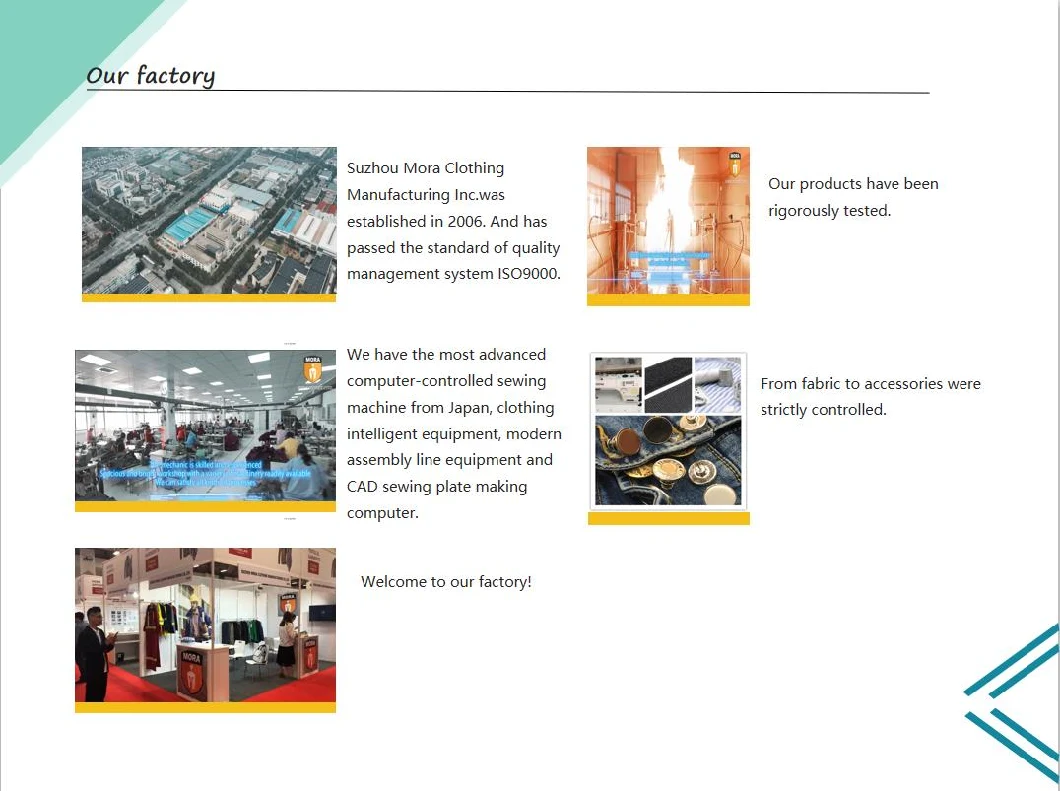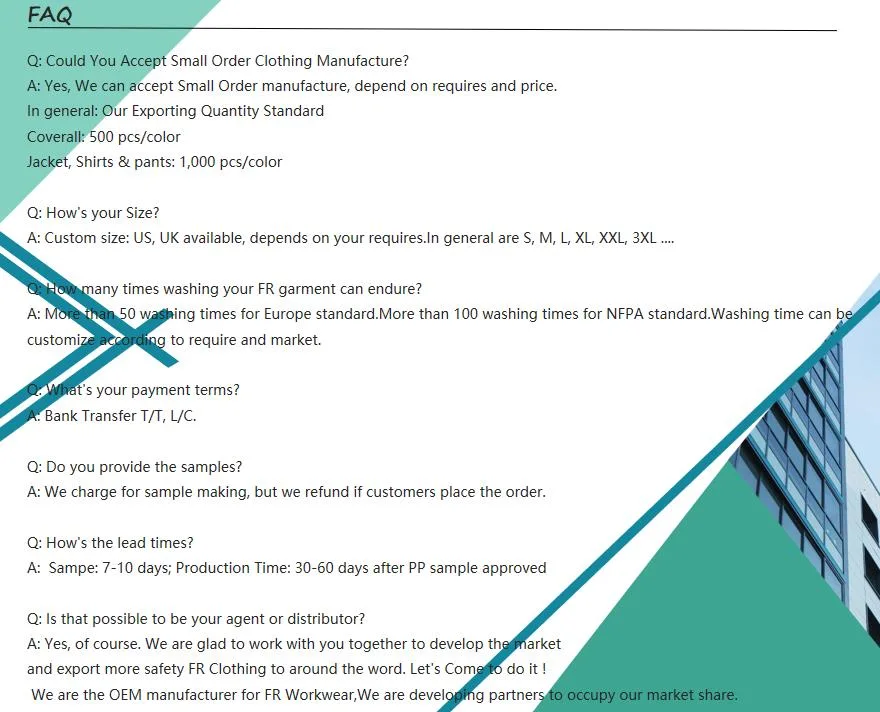 >>> About us:
Suzhou Mora Clothing Manufacturing Inc.was established in 2006 . We have the most advanced computer-controlled sewing machine from Japan, clothing intelligent equipment, modern assembly line equipment and CAD sewing plate making computer. And has passed the standard of quality management system ISO9000. The Service Purpose of Suzhou Mora Clothing :
Professionals do Professional Work and Become Your Daily Protective Barrier!


>>> Please contact with us for more details of this clothing!